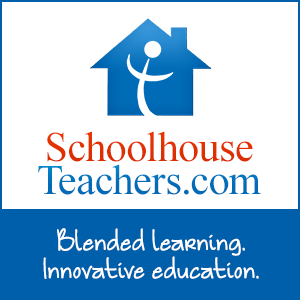 SchoolhouseTeachers.com
, created and run by
The Old Schoolhouse
, is an incredible resource for teachers, homeschooling families, and also for parents who just want to supplement their children's education at home. This wonderful online learning center is absolutely packed with online courses, lesson plans, videos, planners, printables, and so many other resources. In fact, I'm sure that I have not even begun to see all of the beautiful learning opportunities offered… ALL IN ONE PLACE! Before you read the rest of this review, you may want to take a sneak peak at this video:
SchoolhouseTeachers.com Intro Video
. (But make sure you click back over here to read my review of their
Yearly Membership
option.)
If you have children of various ages, this will be a great resource for you. There are separate sections for Pre-K/Elementary, Middle/High School, and even a section for Family/Parents. Within those sections are courses in History, Science, Math, Reading, Writing, Foreign Languages, Art, Music, Drama, and even supplemental materials to help parents plan for life after high school. It is SO full of helpful information, it's hard to put it all in this short review.
Here is a sampling of some of the classes that offer a FULL YEAR's worth of content offered with the Yearly Membership:
Art Technique
French or Spanish
Geography
Music Theory
Violin or Guitar Instruction
Literature
Economics
Geology
Computer Science
Filmmaking
College Choice Guidance
Architecture
Lapbooking
Again, these are just a few of the possibilities. In addition to these, there are also many, many other courses that have at least a full semester of content included. Within these courses, there are many printables and ideas to use, along with instructional videos (with lessons given by professional teachers).
Along with the many online courses, there are tons of supplemental helps, including printable planners, "Dailies" lesson plans in a variety of subjects, homeschooling support, online access to The Old Schoolhouse Magazine, member only discounts to other websites, and even recipes! The site itself is incredibly easy to navigate, but if you have trouble, there is a Site Content page that walks you through everything offered… and links are provided to all of the individual pages.
So after spending quite a bit of time searching through all of the ins and outs, I decided to try one of the resources with my kids. Because I'm a musician, I'm always on the lookout for a new way to teach them music theory and appreciation in ways that they can really relate to. I found a Music Theory course in the Pre-K/Elementary section and pulled it up to use. We have completed 2 lessons so far and the kids really seemed to get what they learned.
First, we spent some time outside with our eyes closed, listening to the sounds and talking about how music is everywhere. It's not just notes on a page. We then sang the Alphabet Song, but with only the letters in the musical alphabet. Try it. It will stick in your head. 🙂 This is a great way to help them remember that you stop at G! They did giggle a bit on this one.
Next, we talked about dynamics and tempo. The really cool thing is that as I was preparing, Jeffrey said, "I know about dynamics… learned it last year." So I let him teach the younger two kiddos about Fortissimo and Pianissimo… and everything in between.
He loved it and it was so fun to watch him engage with his brother and sister about music. For the tempo section, we listened to a variety of classical pieces and I had them walk, skip, or run around the room, depending on the tempo. We discussed if each selection was "Allegro the Rabbit," "Andante the Dog" or "Adagio the Turtle." I seriously think if we get a turtle for a pet, his name has to be Adagio! 🙂
We had a great time and the kids seemed to retain what they learned. For our next few months of music lessons, we will be continuing throughout the rest of this music theory course.
So what are my final thoughts? Everything offered on SchoolhouseTeachers.com is top-notch quality in my opinion, especially for the price. I have really enjoyed exploring the site, using it, and I know that I will continue to use it on our homeschool journey. Right now, they are running a Christmas special and you can get the Yearly Membership for 50% off or a Monthly Membership for 40% off! Not only that, but if you join at this special rate, you will get to keep this rate for as long as you are a continuous SchoolhouseTeachers.com member! Here is a link to that special deal: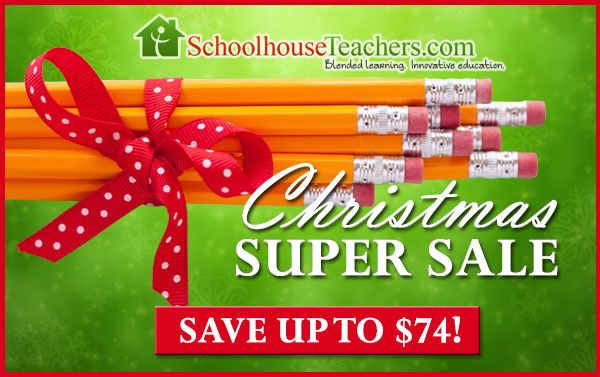 Thanks for stopping by! If you would like to subscribe to Grow Where You're Planted and receive these posts in your email, you can do that here: Grow Where You're Planted Updates.